Dumpster Rental Services
Roll Off Dumpsters
Roll off dumpsters are essentially waste containers that have an open-top. They are used for residential and commercial projects, like construction jobs, demolition projects, or home cleanouts. These roll off dumpsters work by using a specially-designed truck to deliver and retrieve the dumpster. Roll off dumpsters are beneficial because they serve as a hassle-free waste removal option. These dumpsters are an efficient and simple method for handling cleanups for many kinds of projects.
Residential Dumpsters
Residential dumpsters are a great method for the waste management of residential projects. There are many projects that can benefit from the use of a residential dumpster, such as home improvement projects or to declutter your home. Our residential dumpsters help to provide a convenient, reliable alternative to getting waste removed from your property.
Commercial Dumpsters
We are capable of providing permanent commercial dumpsters to your property. These dumpsters have the waste removed on a regular basis, to ensure that your commercial business can continue to operate smoothly. This is a convenient, easy method for protecting your property and handling your business's waste management.
Recycling Dumpsters
Recycling is an incredibly important component of many projects, especially if you have a significant load of recyclable materials. We offer recycling dumpsters to meet your project's needs. The main difference between recycling dumpsters and our other dumpsters is that they can't hold general waste like other dumpsters can. It is important to ensure that only recyclable materials are placed in these dumpsters.
Dumpster Sizes
We carry dumpsters in an array of sizes to ensure that you can find the right size for your specific project. Our dumpsters are 15 yards, 20 yards, and 30 yards to provide the waste removal services for your project. If you are unsure which size of dumpster you need, contact our team for more information.
Dumpster Rates
At Canyon View Dumpsters, we offer flat rate rental fees to ensure that you can plan effectively for your project. With these fees, you don't have to worry about hidden costs or unexpected charges. Consult with our experienced team for more information about the rates that we offer or to receive a quote for your specific project.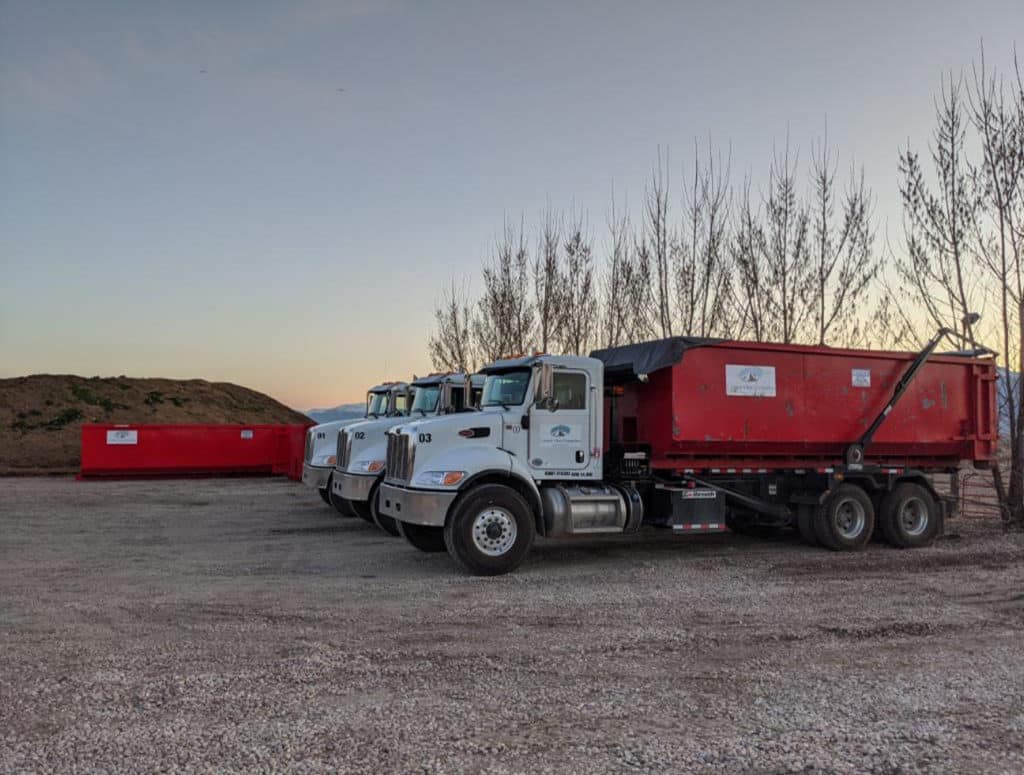 Dumpster Rental Near Me
If you are looking for dumpster rental near me, contact Canyon View Dumpsters in Ogden to get a quote. We deliver our dumpsters all across the Wasatch Front and would love to assist you.