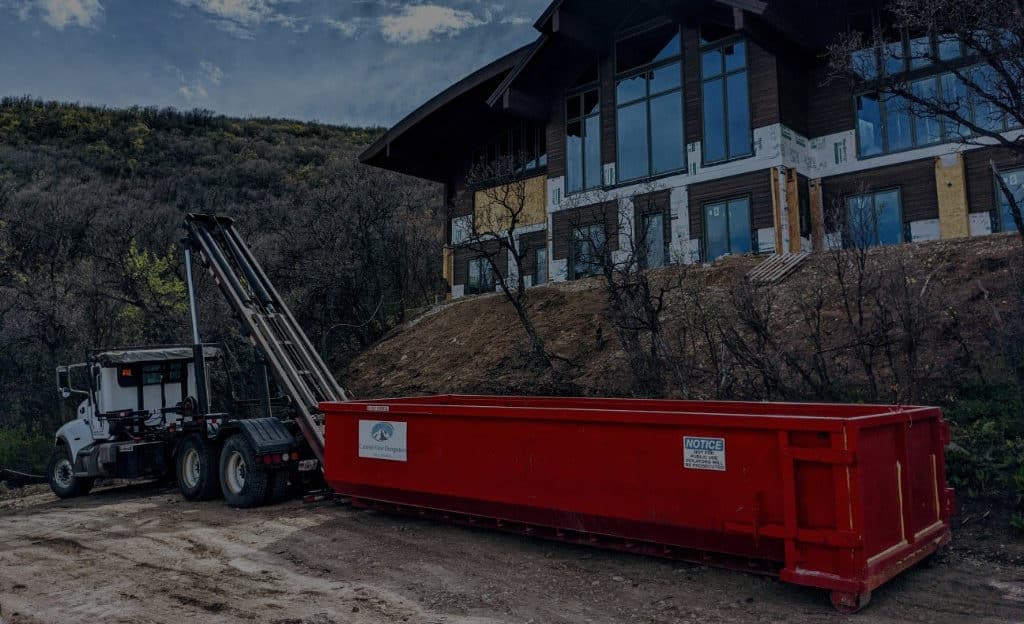 Our 15 yard dumpsters are 4.5 feet tall, 8 feet wide, and have a length of 16 feet. They hold about 4.5 pickup truck loads. A 15 yard dumpster is a great option for smaller projects, such as residential projects.

Learn More

Our 20 yard dumpsters are 4.5 feet tall, 8 feet wide, and have a length of 22 feet. They hold about 6 pickup truck loads. These dumpsters work well for middle-sized projects that are too large for a 15 yard dumpster.

Learn More

The largest dumpsters we offer are 30 yard dumpsters. They are 6 feet tall, 8 feet wide, and 22 feet long, and can hold about 9 pickup truck loads. They are used for larger projects, such as commercial projects.

Learn More
At Canyon View Dumpsters, we are dedicated to providing you with the services that are necessary in enhancing the convenience of your project. We offer flat rate fees to eliminate the likelihood of unexpected costs arising and to ensure that you can plan for the expenses of your project. We've been around for over six years, so you can take comfort in knowing that you are renting from experts who are eager to help. To learn more about our services and choosing the right dumpster for your project, contact us at Canyon View Dumpsters today!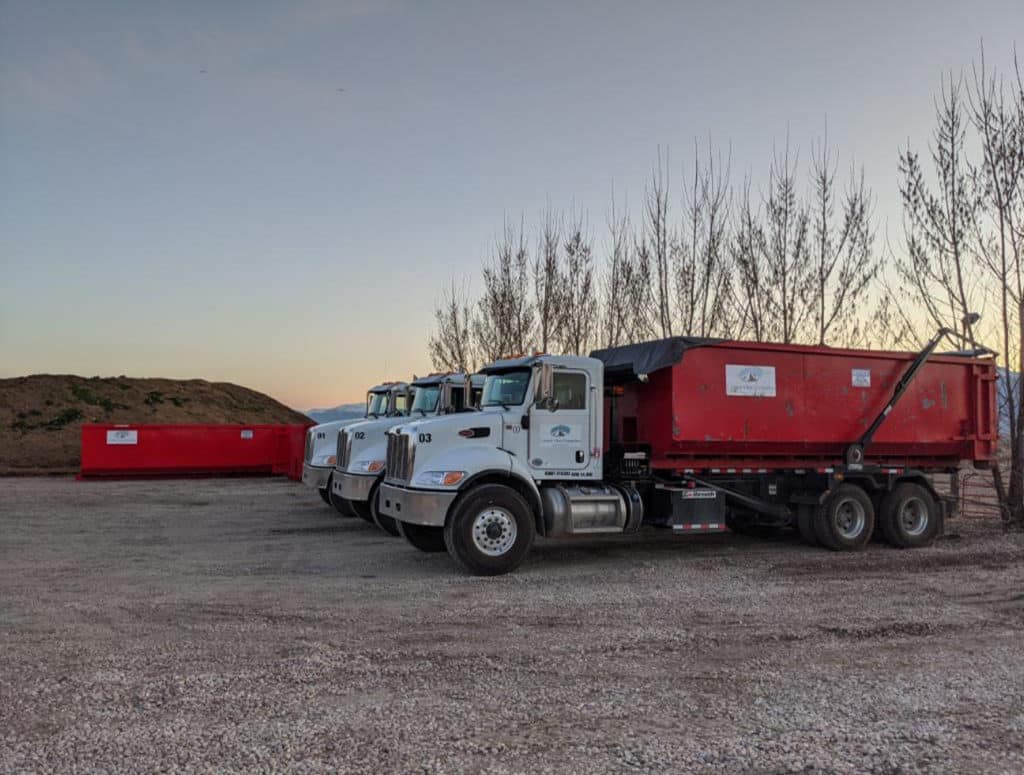 CUSTOMER TESTIMONIALS
Positive:

 Professionalism,

 Responsiveness,

 Value

Super fast service and really friendly staff. Prices can't be beat by other competitors in the area. I would use them again in the future.

Tim L.

I can't say enough good things about Canyon View dumpsters. The lady who helped me get my rental set up was so knowledgeable and was able to answer all of my questions. She was also super helpful in knowing pricing upfront as well as estimating the correct size of dumpster that would best fit my needs. This will always be my go-to for dumpster rentals.

Shelbi F.

Positive:

 Professionalism,

 Punctuality,

 Quality,

Responsiveness.

Incredible company and employees. Helpful support, efficient delivery, quick response times. It was a pleasure to work with them!

Jennifer J.

Very great company to work with! Ordered 2 of these for some job cleanup and they were dropped off promptly and when I needed them gone they were picked up the next morning before we even made it in. Pricing was very reasonable and fair! Def use them again and again for upcoming work! Thanks guys!

Bradley J.
50+ 5-STAR REVIEWS

We have 100% satisfaction guarantee.

SAME DAY DELIVERY

Need it fast? We have you covered.

TRANSPARENT PRICING

We offer up-front pricing with no hidden charges.
Dumpster Rental Services
Residential Dumpsters

A clean home is a happy home! When you allow waste to accumulate on your property, there are many negative consequences. You can feel anxious and overwhelmed and the property value of your home may be reduced. Regularly using a residential dumpster will go a long way toward keeping your home clean and clear of debris. There are many projects that can benefit from the use of a residential dumpster.

Commercial Dumpsters

Commercial businesses have many aspects that they need to attend to. The last thing a commercial business owner needs is to worry about the waste management of their company. Depending on the type of business, it is possible that significant amounts of waste are produced on a regular basis. When you work with us at Canyon View Dumpsters, we are able to ensure that your waste is removed easily and your business can continue to run smoothly.

Recycling Dumpsters

Recycling dumpsters are extremely beneficial when you need to remove large amounts of recyclable materials from your property. For example, many businesses have large amounts of paper that they regularly dispose of. By saving these for a recycling dumpster, you can make a better choice for the environment and ensure that these materials are conveniently removed at a single time.

Construction Dumpsters

Construction projects ultimately come with a substantial amount of waste. This is especially true when demolition is required in order to effectively complete the project. Our construction dumpsters are well-suited to meet this particular demand of a construction project. If you have an upcoming construction project, you will want to ensure that you consider what to do with the debris that the construction project will cause. At Canyon View Dumpsters, we are able to provide the appropriate dumpster services to meet the needs of your construction project.