If you're renting a dumpster for a project, it will be important to consider some of the most common dumpster headaches that you may experience. Here are 7 dumpster rental tips. Keeping these tips in mind will allow you to simplify your process and ensure your dumpster rental is as effective as possible.
At Canyon View Dumpsters, we are dedicated to providing you with a superior dumpster rental experience. Here are a few of our dumpster rental tips for avoiding common dumpster headaches.
7 Dumpster Rental Tips
Ask About Pricing
Avoid Hazardous Materials
Order the Right Size
Restrict Usage
Deter Pests
Don't Overfill the Dumpster
Choose the Ideal Location
Ask About Pricing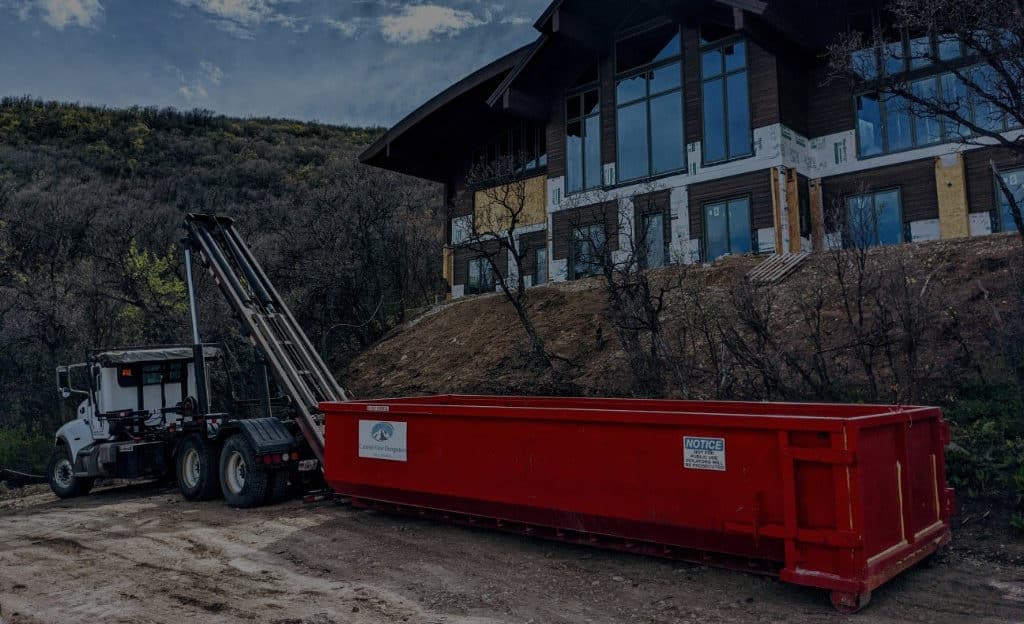 One of the most common dumpster headaches is being caught unaware by an extra fee. Ask the company you are renting the dumpster from about their pricing model. Ensure that you are aware of any extra fees that you might experience and what will result in those fees. This will help you to budget appropriately.
Avoid Hazardous Materials
There are some hazardous materials that may not be allowed in the dumpster. It is important to learn what materials aren't supposed to be disposed in the dumpster. This often involves fuels or chemicals that can be hazardous when they are disposed of.
Order the Right Size
The last thing you want is for the dumpster to be too small to accommodate your needs. Think about the scope of your project prior to renting your dumpster. This will help you to ensure that you are ordering a dumpster that is the right size for your particular project.
Restrict Usage
When you order a dumpster, you want to ensure that it is the right size for your needs. However, other people throwing their waste into the dumpster can take up precious space that you require. It is useful to restrict the usage of the dumpster. Keeping it locked overnight and limiting access to the area where the dumpster is located can help you to prevent this from occurring.
Deter Pests
Dumpsters commonly attract pests, which can lead to serious problems with your property. It is important to take the steps to deter pests and prevent them from becoming attracted to the area. Keep the dumpster closed whenever you aren't actively putting your waste in it. It is also beneficial to bag your trash before disposal to minimize its scent.
Don't Overfill the Dumpster
Overfilling the dumpster can be dangerous. It can make it difficult to load or move the dumpster. It is important to pay attention to the capacity of the dumpster. This will enable you to prevent overfilling the dumpster and creating a dangerous process.
Choose the Ideal Location
The location you have your dumpster placed at will impact the efficiency of your process. The ideal location will enable you to easily access your dumpster. However, you will also want to consider how easy it will be for other people to access the dumpster.
These are just a few tips to help you avoid common dumpster headaches. Ensure that you understand what you are agreeing to, as well as any fees that you may be expected to pay. Our team at Canyon View Dumpsters can help to guide you through the process of renting a dumpster with us. To learn more about common dumpster headaches and how to avoid them, contact us at Canyon View Dumpsters today!
At Canyon View Dumpsters, we are dedicated to providing you with the services that are necessary in enhancing the convenience of your project. We offer flat rate fees to eliminate the likelihood of unexpected costs arising and to ensure that you can plan for the expenses of your project. We've been around for over six years, so you can take comfort in knowing that you are renting from experts who are eager to help. We are happy to share additional dumpster rental tips.